Research and Training Grants
Research and Training Grants assist early career scientists in pursuing research and training at a European host institution in a country other than their own country of residence (and exceptionally to support research and training projects outside Europe). These grants may be used to contribute to travel, accommodation and subsistence costs of making the visit. Support is limited to a maximum of €4000.
Applicants
Applicants should be active microbiologists, having obtained their highest degree less than five years prior to the application deadline date or be a PhD student. They should be a member of a FEMS Member Society. You can find a detailed overview of the requirements for this grant in the FEMS Grants Regulations.
Grant Application
Complete applications should be submitted on or before:
1 January for projects that will start within a year from the following 1 March
1 July for projects that will start within a year from the following 1 September
You can apply for the upcoming round of Research and Training Grants via our Grants Online submission system.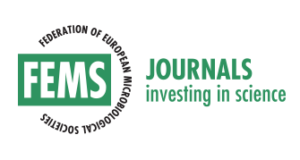 The FEMS Journals Grants will award an additional € 8,000 in funding to support and stimulate the professional development of early career scientists. This additional funding would not have been possible without the 40 FEMS Journals editors who waived their annual remuneration fee for handling journal manuscripts. This additional funding will feed directly into the next round of the FEMS Research and Training Grants and we are grateful to our editors for making this additional funding available. The FEMS Journal Editors will select grantees to be awarded the FEMS Journals Grant from the next round of Research and Training Grant applications.
Featured article
How did cyanobacteria first embark on the path to becoming plastids?
In the history of life, the most transformative symbiosis was the 'primary endosymbiosis,' wherein a cyanobacterium was engulfed by a eukaryote and became genetically integrated as a heritable photosynthetic organelle, or plastid. Since we cannot travel back in time to witness these evolutionary junctures, Gregory S Gavelis and Gillian H Gile draw on examples of unicellular eukaryotes (protists) spanning diverse modes of photosymbiosis. They also review experimental approaches that could be used to recreate aspects of early primary endosymbiosis on a human timescale.
read more