CONGRESS AND EVENTS
In 2003 we launched our popular biennial congress, which now attracts up to 2,500 participants from around 90 countries across the world.
Our focus is on promoting scientific excellence, facilitating diversity and participation in science and channelling outstanding science to have maximum impact on the ground. This involves developing relationships across all disciplines relating to microbiology and across all sectors – academic, policy, business, educational, communications and recreational – and helping to put the right people "in the same room".
We do this through our business development work, and building and strengthening our network of members, editors, and grantees, but with face-to-face interaction still critical to build the right collaborations. Our Congress and FEMS-sponsored meetings are a key element of our network-building activities.
Our vision is to:
preserve scientific excellence and trust
diversify, improve and extend networking opportunities
provide a platform for established researchers, students and other parties to discuss and exchange knowledge
improve links with professional development
improve the offer for sponsors and exhibitors
combine the transdisciplinary advantages of a large congress with the disciplinary detail and networking atmosphere of a small specialist conference
improve opportunities and benefits for our Member Societies
See previous congress dates and locations.
The next FEMS Congress
The 7th Congress of European Microbiologists (FEMS 2017) is one of the leading meetings of its kind and will connect thousands of microbiologists from around the world.
The Federation of European Microbiological Societies (FEMS) and the Spanish Society for Microbiology (SEM) have joint forces to give you the best of microbiology. Come to the modern and friendly Mediterranean city Valencia, meet fellow microbiologists and update your knowledge with the state of the art on antimicrobial resistance and infections, food microbiology, sustainability, climate change and many more topics.
FEMS 2017 will be held July 9-13 in Valencia, one of the liveliest and brightest cities in Spain.
To receive regular news and stay updated on the FEMS 2017 developments, subscribe here or visit the congress website!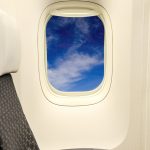 Sponsoring and exhibition
The FEMS 2017 Congress Support & Exhibition Prospectus is available via this link.
For partnership and sponsorship opportunities please contact Business Development Manager Alessio Maugeri by email
For support and exhibition opportunities, please contact Klinta Stala, Industry Liaison & Sales Associate, by phone (+31 20 763 01 08) or by email