The Royal Society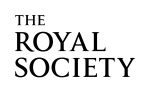 The Royal Society is an independent scientific academy of the United Kingdom and the Commonwealth. It aims to recognize, promote, and support excellence in science and to encourage the development and use of science for the benefit of humanity. The Society continues to make outstanding contributions to science in many research areas. Only the microbiologists from this wider academy are listed below.
a-c
d-g
h-l
m-r
s-z
Achtman, Mark
Alpers, Michael
Armitage, Judith
Bassler, Bonnie
Baulcombe, David
Bibb, Mervyn
Biggs, Peter
Brown, Steve
Buck, Martin
Busby, Stephen
Chater, Keith
Chrétien, Michel
Cocking, Edward
Cole, Stewart
Collinge, John
Cossart, Pascale
Cowman, Alan
Cross, George
Cusack, Stephen
Davies, Julian
Davis, Benjamin
Dixon, Raymond
Dye, Christopher
Epstein, Anthony
Errington, Jeff
Evershed, Richard
Falkow, Stanley
Ferguson, Michael
Gilbert, Harry
Guest, John
Gow, Neil
Gull, Keith
Harrison, Bryan
Hartley, Brian
Hodgkin, Jonathan
Hopwood, David
Hunter, Neil
Kafatos, Fotis
Leadlay, Peter
Lloyd, Robert
Lydon, Nicholas
Malim, Michael
Martienssen, Robert
Morris,  John Gareth
Moxon, Richard
Naismith, James
Nossal, Gustav
Parkes, John
Parkhill, Julian
Peiris, Joseph
Poste, George
Prosser, Jim
Read, Andrew
Read, David
Roberts, Richard
Sansonetti, Philippe
Sherrat, David
Simpson, Thomas
Skehel, John
Smith, Geoffrey
Spratt, Brian
Stuart, David
Stoye, Jonathan
Sykes, Richard
Talbot, Nicholas
Timmis, Kenneth
Vederas, John
Waksman, Gabriel
Webster, Robert
White, Nicholas
Wolfe, Kenneth
Featured article
Klebsiella pneumoniae infection biology: living to counteract host defences
Klebsiella species cause a wide range of diseases including pneumonia, urinary tract infections (UTIs), bloodstream infections and sepsis. These infections are particularly a problem among neonates, elderly and immunocompromised individuals. This review summarises the tremendous progress that has been made to uncover the sophisticated immune evasion strategies of K. pneumoniae. The co-evolution of Klebsiella in response to the challenge of an activated immune has made Klebsiella a formidable pathogen exploiting stealth strategies and actively suppressing innate immune defences to overcome host responses to survive in the tissues.
read more