We are pleased to announce the winner of this year's Science Communication Award is Dr Joanna Verran. The Science Communication Award recognizes initiators of campaigns that contribute significantly to the public discourse about science and evidence.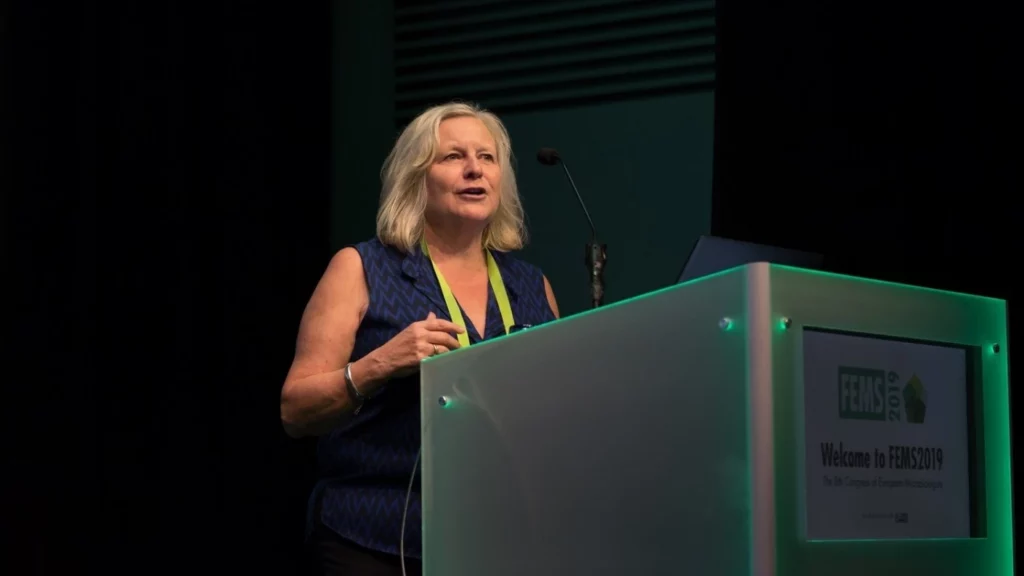 Joanna Verran has distinguished herself in general public education and science communication, through her work and initiatives, especially the Bad Bugs Book Club. She has also has significantly contributed to FEMS education and communication work.
The aim of the Bad Bugs Book Club is to get people interested in science, specifically microbiology, by reading books (novels) in which infectious disease forms some part of the story. – Joanna Verran
The funding of the Science Communication Award will allow the Bad Bugs Bookclub to expand its outreach to both adults and young readers.
Read more about the Science Communication Award
–