Introduction
The FEMS Summer School for Postdocs will recognize 25 of the most talented and promising researchers from across the world – with spaces reserved for 15-20 European and 5-10 non-European students.  It is designed to support personal and professional development through 10 days of close work with top scientists, and to enable and encourage research collaboration across all fields of Microbiology. The outcomes will be to advance your scientific knowledge and enhance your research career.
The content of the Summer School will be focused on the following theme:
Microbial Evolvability Mechanisms: Resistance, Biology, and Strategies to Defeat and Detect
The Summer School presents a unique opportunity for early career scientists to receive instruction and supervision from prominent academics, collaborate and network with fellow researchers from an international range of countries, and to discuss their own work as well as wider aspects of being a scientist.
Event Venue and Dates
The FEMS Summer School for Postdocs will run for 10 days from 28 August to 7 September 2020. Accommodation and all facilities will be located in the Mediterranean Institute for Life Sciences (MedILS) in Split, Croatia.
Founded in 2003 by Prof. Miroslav Radman and Prof. Marija Alačević, MedILS is an independently funded, international, non-profit research institute located on the coast of the Adriatic Sea, only 3km from Split city centre. Research endeavours of MedILS are primarily focused on developing highly original, multidisciplinary approaches designed to provide novel insights into the fundamental concepts of molecular organisation and functioning of living organisms.
City-centre of Split, as viewed from the harbour: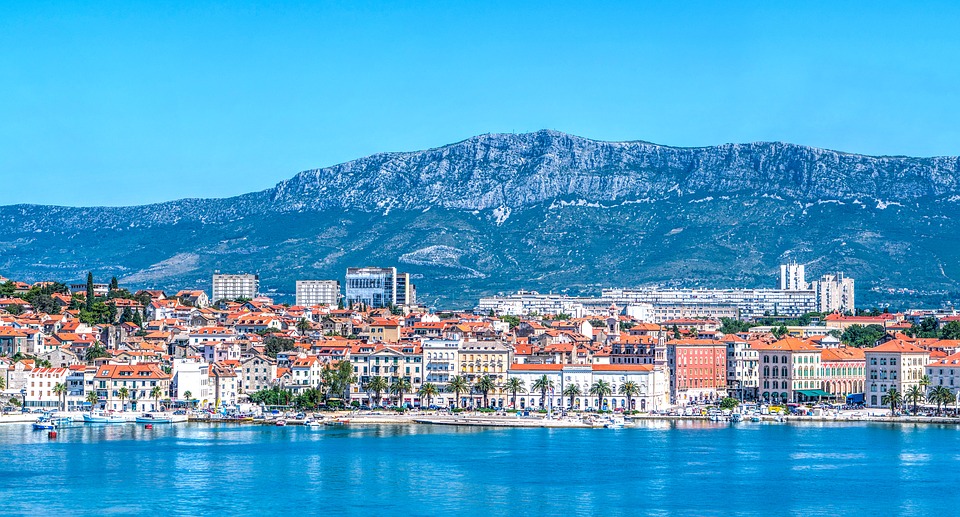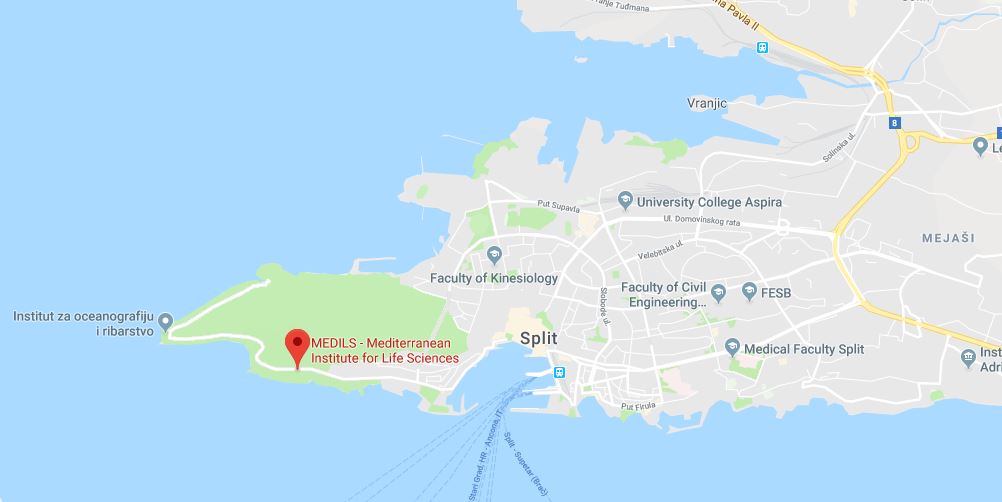 Costs
Successful applicants are expected to organise and pay the costs of their travel and travel insurance. The bench fee for each successful applicant is €400, payable to MedILS within 15 days of receiving an invoice after selection. The fee covers accommodation, catering, and attendance for the duration of the Summer School.
Cancellation and fee reimbursement: if you need to cancel your attendance after paying your fee, you will be reimbursed 50% five weeks before the school start, 30% three weeks before the school start, 0% one week before the school start.
§
A Message from the FEMS Director of Events & Internationalization
Dear applicants and potential students for the FEMS Summer School for Postdocs 2020!
The FEMS mission and vision to unify microbiology knowledge and science has a strong new foundation in a unique and exciting project with the potential to have a substantial influence on your scientific career and on microbiology in general.
FEMS now organizes a series of Summer Schools for Postdocs at MedILS (in Split, Croatia) for the most talented, farsighted, and ambitious microbiologists.
It is with the greatest pleasure I invite you to be part of the history of FEMS, by being one of the participants at second FEMS Summer School for Postdocs.
This event is a great opportunity to improve your knowledge and skills, to open new horizons, and to start new collaborations and scientific projects.
The Summer School will be hosted at a fantastic venue with great facilities. Some of the greatest international scientists and experts in microbiology who will be your mentors and speakers, forming an excellent 10 day programme. You will also be surrounded by the amazing company of your colleagues, all eager for new knowledge and looking for the greatest scientific success.
It was a long way from the initial idea to the realization of the Summer School, and I would like to thank all those involved in making this project become reality:
The FEMS Delegates and FEMS Board of Directors who strongly supported and recognized this project as very important for future of microbiologists and microbiology
The FEMS Office staff and MedILS staff, who have done a great job preparing the Summer School webpages, other supporting documents, application system, and their future active role in realization of the Summer School
I give my special gratitude and respect to the Director of the first Summer School, and founder of MedILS: Prof. d-r Miroslav Radman, who accepted with a great delight the idea to organize FEMS Summer School for Postdocs at MedILS
I give my greatest gratitude to Prof. Susan Rosenberg, Prof. Christophe Herman and Prof. Ivan Matic who have accepted with delight the offer to be co-directors of the second FEMS Summer School. They have started working very intensively, and have already announced the title of the course and started inviting excellent mentors-speakers.
Also, I give my very special gratitude to the Croatian Microbiological Society (HR-HMD).
The first FEMS Summer School for Postdocs, held in 2019, was a fantastic experience confirmed by excellent evaluation of all participants, including postdocs, directors, mentors and speakers.
The great directors for the Summer School in 2020, and the distinguished scientists who will be invited to join, are helping to guarantee an exciting and top quality scientific programme, creating a unique event you should not miss.
We are waiting for you.
Yours sincerely,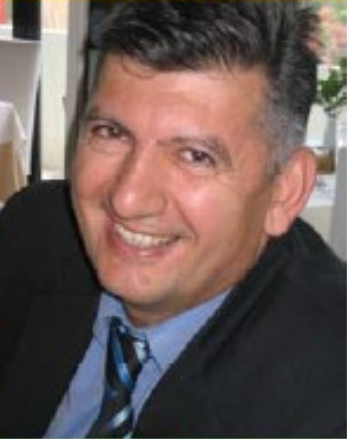 Prof. d-r Vaso Taleski
FEMS Director of Events & Internationalization

Menu: Introduction – Programme – Applications – Gallery