COVID-19 Update:
The safety and welfare of our attendees and staff is our top priority. Consequently, the FEMS Board has decided to postpone the Summer School 2021 until 27 April – 7 May 2022.
Summer School for Postdocs 2021 – Facts
When? 27 April – 7 May 2022
Where? MedILS – Mediterranean Institute for Life Sciences, Split, Croatia
Who? Participants have been selected.
What? Programme will be announced soon.
Introduction
The FEMS Summer School for Postdocs will recognize 25 of the most talented and promising researchers from across the world – with spaces reserved for 15-20 European and 5-10 non-European students.  It is designed to support personal and professional development through 10 days of close work with top scientists, and to enable and encourage research collaboration across all fields of microbiology. The outcomes will be to advance your scientific knowledge and enhance your research career.
The content of the Summer School for 2021 will be focused on the following theme:
Microbial Evolvability Mechanisms: Resistance, Biology, and Strategies to Defeat and Detect
The Summer School presents a unique opportunity for early career scientists to receive instruction and supervision from prominent academics, collaborate and network with fellow researchers from an international range of countries, and to discuss their own work as well as wider aspects of being a scientist.
Event Venue and Dates
The FEMS Summer School for Postdocs will run for 10 days from 27 April to 7 May 2022. Accommodation and all facilities will be located in the Mediterranean Institute for Life Sciences (MedILS) in Split, Croatia, with some accommodation in nearby facilities to ensure all participants have individual rooms.
Founded in 2003 by Prof. Miroslav Radman and Prof. Marija Alačević, MedILS is an independently funded, international, non-profit research institute located on the coast of the Adriatic Sea, only 3km from Split city centre. Research endeavours of MedILS are primarily focused on developing highly original, multidisciplinary approaches designed to provide novel insights into the fundamental concepts of molecular organisation and functioning of living organisms.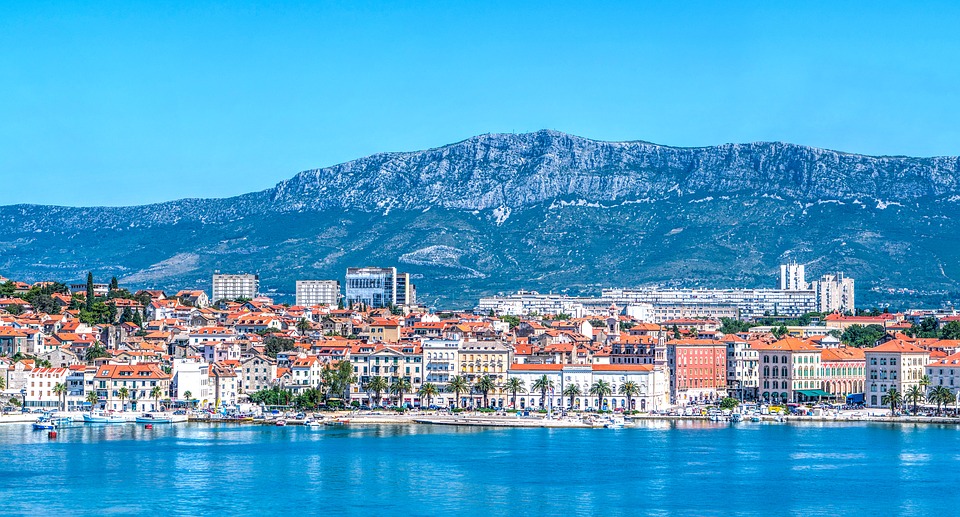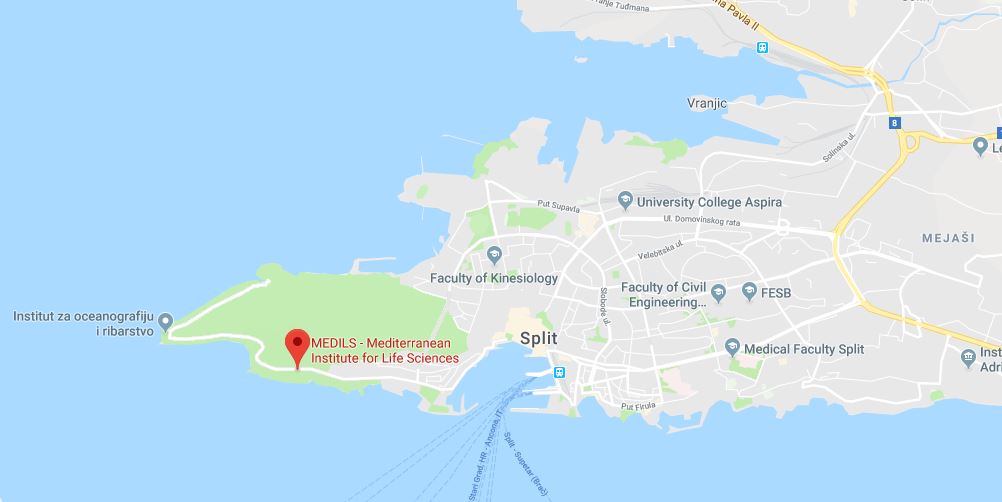 Costs
Successful applicants are expected to organise and pay the costs of their travel and travel insurance. The bench fee for each successful applicant is €400, payable to MedILS within 15 days of receiving an invoice after selection. The fee covers accommodation, catering, and attendance for the duration of the Summer School.
Cancellation and fee reimbursement: if you need to cancel your attendance after paying your fee, you will be reimbursed 50% five weeks before the school start, 30% three weeks before the school start, 0% one week before the school start.
§
A Message from the FEMS Director of Events & Internationalization
Prof. d-r Vaso Taleski

Dear applicants and potential students for the FEMS Summer School for Postdocs 2021!

The FEMS mission and vision to unify microbiology knowledge and science has a strong new foundation in a unique and exciting project with the potential to have a substantial influence on your scientific career and on microbiology in general.

FEMS now organizes a series of Summer Schools for Postdocs at MedILS (in Split, Croatia) for the most talented, farsighted, and ambitious microbiologists.

It is with the greatest pleasure I invite you to be part of the history of FEMS, by being one of the participants at the second FEMS Summer School for Postdocs.

This event is a great opportunity to improve your knowledge and skills, to open new horizons, and to start new collaborations and scientific projects.

The Summer School will be hosted at a fantastic venue with great facilities. Some of the greatest international scientists and experts in microbiology who will be your mentors and speakers, forming an excellent 10 day programme. You will also be surrounded by the amazing company of your colleagues, all eager for new knowledge and looking for the greatest scientific success.

It was a long way from the initial idea to the realization of the Summer School, and I would like to thank all those involved in making this project become reality:

The FEMS Delegates and FEMS Board of Directors who strongly supported and recognized this project as very important for future of microbiologists and microbiology

The FEMS Office staff and MedILS staff, who have done a great job preparing the Summer School webpages, other supporting documents, application system, and their future active role in realization of the Summer School
I give my special gratitude and respect to the Director of the first Summer School, and founder of MedILS: Prof. d-r Miroslav Radman, who accepted with a great delight the idea to organize FEMS Summer School for Postdocs at MedILS
I give my greatest gratitude to Prof. Susan Rosenberg, Prof. Christophe Herman and Prof. Ivan Matic who have accepted with delight the offer to be co-directors of the second FEMS Summer School. They have started working very intensively, and have already announced the title of the course and started inviting excellent mentors-speakers.
Also, I give my very special gratitude to the Croatian Microbiological Society (HR-HMD).


The great directors for the Summer School in 2021, and the distinguished scientists who will be invited to join, are helping to guarantee an exciting and top quality scientific programme, creating a unique event you should not miss.The first FEMS Summer School for Postdocs, held in 2019, was a fantastic experience confirmed by excellent evaluation of all participants, including postdocs, directors, mentors and speakers.

We are waiting for you."

Prof. d-r Vaso Taleski

FEMS Director of Events & Internationalization
§
A Message from the Director of the FEMS Summer School for Postdocs
Dear applicants,

I am thrilled to announce the 2021 FEMS Summer School for Postdocs on Microbial Evolvability Mechanisms: Resistance, Biology, and Strategies to Defeat and Detect, which I am honored to direct with Christophe Herman and Ivan Matic, and our Honorary Director Miroslav Radman.  The Summer School will take place 3 September to 13 September 2021 in Split, Croatia at the beautiful, innovative and interactive Mediterranean Institute for Life Sciences, MedILS.

Bacteria and phages led discovery of nearly all basic molecular biological processes for all of life.  More recently, microbes are the vanguard of intriguing new molecular mechanisms that drive evolution and the ability to evolve.  Evolution by variation and selection includes mechanisms of inheritance and creation of variation. These mechanisms, from stress-induced mutagenesis, to RNA- and protein-mediated inheritance, to persisters, model similar mechanisms across the tree of life.  They also propel evolutionary arms races between microbial pathogens and our immune systems, and anti-microbial drugs.

In this course we explore these mechanisms, brainstorm new ideas, chart potential strategies for detecting and preventing pathogenic evolution of resistance, and entertain possibilities outside the box, and outside of outside the box!  The aim will be to develop unconventional, innovative and daring approaches to diagnosing bacterial evolution, and slowing it therapeutically.

Come spend 10 days in intellectual collaboration with leaders in these fields at beautiful MedILS.  I look forward to seeing you there!"

Susan Rosenberg
§
A Message from Co-Director of the FEMS Summer School for Postdocs
Dear applicants,

I am excited to participate in the upcoming 2021 FEMS Summer School for Postdocs on Microbial Evolvability Mechanisms: Resistance, Biology, and Strategies to Defeat and Detect.

Over the last decade, bacteria have made a major comeback in the public arena because of their ability to quickly evolve to antibiotics. Many health organizations have sounded the alarm suggesting that if we continue on our current trajectory, we may go back to a situation where most antibiotics will be useless. Therefore, it is crucial to understand the mechanisms behind bacterial evolution and develop new therapeutic approaches to overcome bacterial resistance.

I am honored to share the directorship of this course with two colleagues and pioneers in this field, Susan Rosenberg and Ivan Matic. Because of their work, our understanding of the mechanisms of bacterial evolution has been clearly delineated. On a personal note, I have been working on the epigenetic mechanisms that help bacteria evade antibiotics.  Over the years, I have had the opportunity to interact with both Dr. Rosenberg and Matic at various forums and I can predict that this course will be fun and very interactive , full of vibrant discussions scientific and beyond, and will push the next generation of microbiologists (you) to think outside the box.

Please join us to brainstorm on this important health crisis and come up with new solutions needed to fight the emergence of antibiotic resistance."

Christophe Herman
Menu: Introduction – Programme – Applications – Gallery