We have just finished another very successful FEMS Summer School for Postdocs! This took place on 4-11 September 2023, at the Mediterranean Institute for Life Sciences (MedILS), in Split, Croatia with the theme Cutting-edge Microbial Technologies for a Sustainable Future.
The event featured a series of lectures delivered by scientists from Europe and beyond, challenging attendees to improve their understanding of key microbial technologies. Senior scientists and industry members joined the Summer School – both onsite and online – to share their knowledge and experiences. In addition to the scientific content, the attendees had the opportunity to learn more about the elaborate process of applying for funding via the Horizon Europe programme.
The aim of this Summer School was not only to inform but also to challenge the participants to come up with ideas for the application of these technologies for dealing with challenges concerning sustainability. To facilitate this journey, the 22 postdocs were allocated into 5 study groups, guided by mentors from Kobe University (Japan), New Castle University (UK), and University of Sunderland (UK). All groups were tasked with developing innovative research proposals aimed at improving existing technologies for dealing with sustainability issues.
The scientific programme ended with the presentation of these proposals to fellow postdocs, with the winning group earning recognition and a small prize. The projects were very diverse and mind-challenging, with the winning project focusing on ScavageRNA – The next generation molecular fishing rod.
The Summer School enriched knowledge and encouraged collaboration, sparking new ideas for a more sustainable industrial future and fostering long-lasting connections amongst the participants.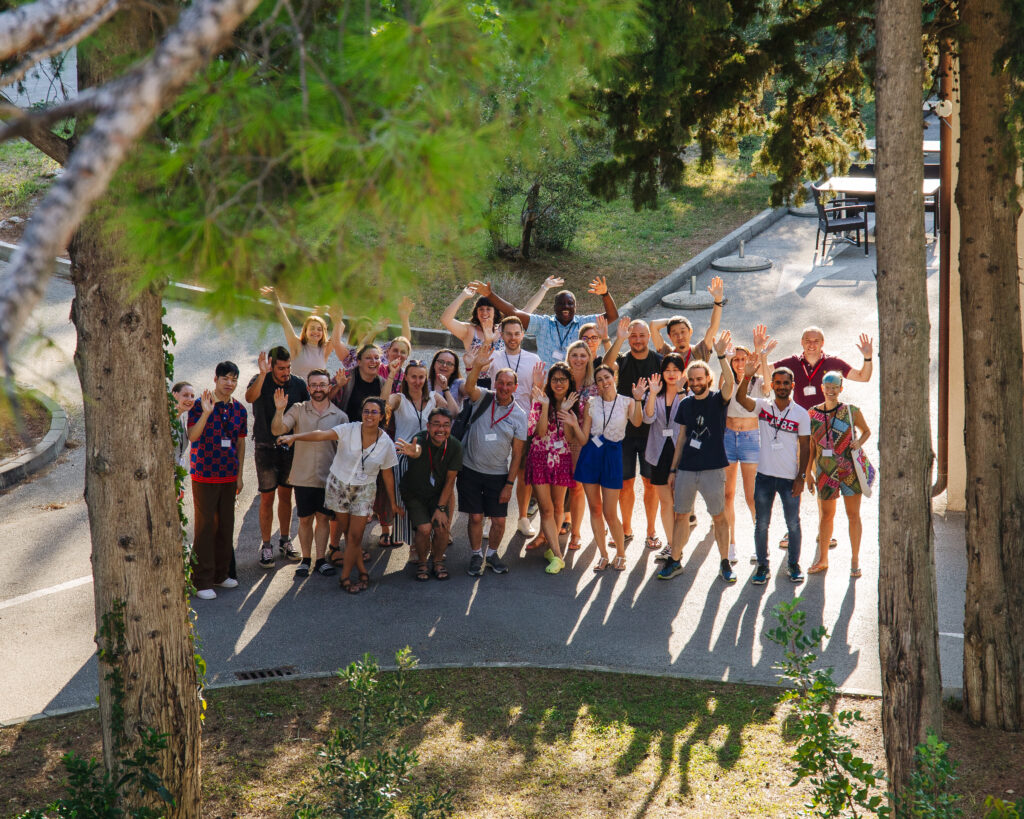 Summary of the Summer School for Postdocs 2023
22 talented postdocs attended from across the world
5 distinguished speaker-mentors
6 invited speakers
10 days full of lectures, workshops, and discussions
Postdocs worked in 5 groups to produce a research project proposal which they presented on the last day of the Summer School
Postdocs met with an EURAXESS representative to learn more about applying for funding via the Horizon Europe Programme.
We would like to take this opportunity to thank the Summer School Director, Vaso Taleski, Co-Directors, Colin Harwood, Ken-ichi Yoshida, as well as our Mentors Colin Harwood, Ken-ichi Yoshida, Nick Allenby, Anil Wipat and Keiji Nishida.
Videos from previous Summer Schools