FEMS is delighted to announce the winners of two new Awards for the first time. The FEMS Science Communication Award recognizes a microbiologist at any stage of their career that applies science communications and public relations to contribute significantly to the public discourse about science and evidence. The Outstanding Early Career Microbiologist Award is awarded to an outstanding early career microbiologist in recognition of an excellent body of published research and future research potential.
It our pleasure to announce the 2021 and inaugural winner of the FEMS Science Communications Award as Cláudia Godinho (top left image), from the Institute for Bioengineering and Biosciences, Instituto Superior Técnico, University of Lisbon and member of the Portuguese Society for Microbiology. Claudia has demonstrated a passion for science communication, contributing to International Microorganism Day since its beginning and working as a volunteer on the FEMS Wikipedia project. Her enthusiasm for getting the public excited about microbiology were recognized by the Awards Committee. Her aim is now to expand International Microorganism Day to a younger audience and she receives € 1,000 for expanding the campaign and promotional support via FEMS communication channels.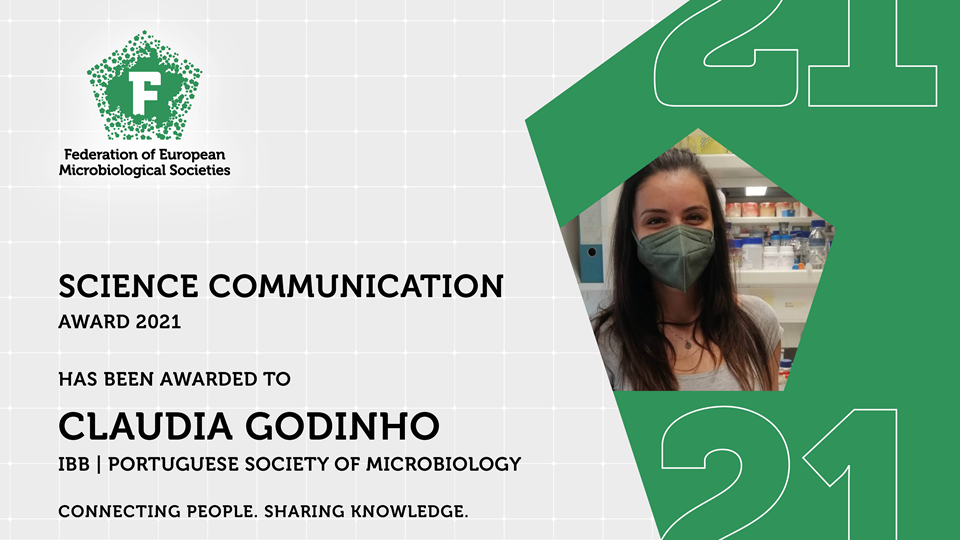 –
The winner of the FEMS Outstanding Early Career Microbiologist award for 2021 is Elisa Granato (top right image) of the University of Oxford and member of the Microbiological Society. Elisa is a Postdoctoral Researcher in the Department of Zoology, University of Oxford since 2017. Her PhD on "Evolution of cooperation and virulence in an opportunistic pathogen" was at the Life Science Graduate School, University of Zurich, Switzerland. She has a broad CV, including many public outreach, teaching and presentation activities. Her achievements in the field of microbiology, in particular in the fields of bacterial ecology and evolution led to her being recognized with this Outstanding Early Career Microbiologist Award.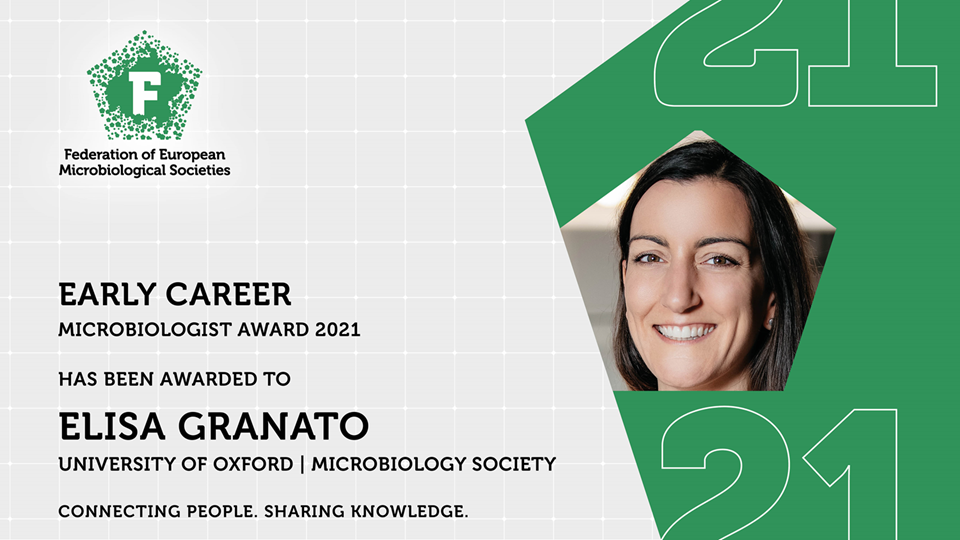 It has been a difficult choice to select a winner with many high quality nominations. Out of these nominations, we also commend Johannes Hartl for his achievements in the field of microbiology, who has done impressive work on coenzyme stability and his work to share his achievements to a wider public are outstanding.