Claudia Antonella Colque, FEMS-ESCMID Awardee 2023
05-04-23 Eleni Koursari
Claudia Antonella Colque, from the Department of Clinical Microbiology, Rigshospitalet, Copenhagen, Denmark, has been awarded the 2023 FEMS-ESCMID Award. We caught up with Antonella to find out more about her and her research.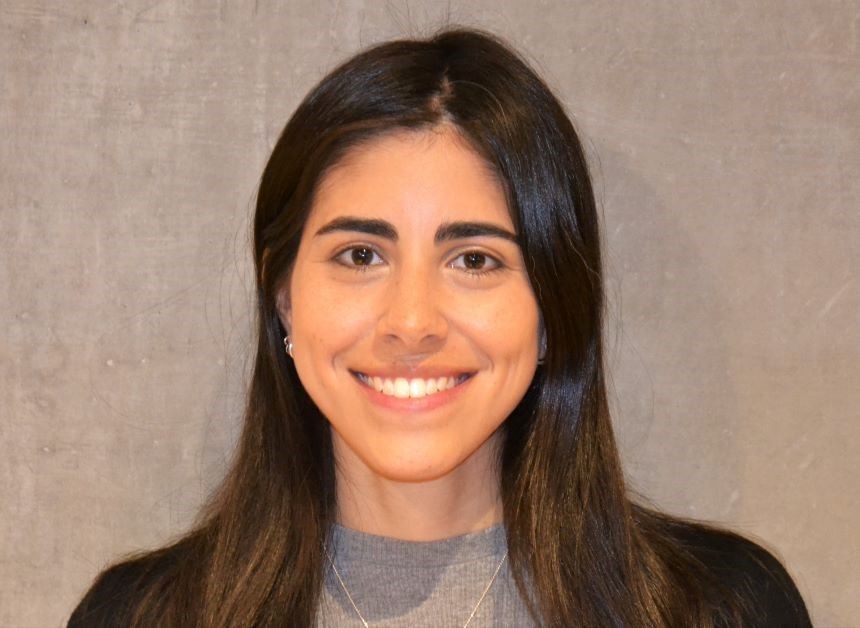 The FEMS-ESCMID Award is a joint initiative with the European Society of Clinical Microbiology and Infectious Diseases (ESCMID) to foster and recognize outstanding microbiology research carried out by early-career European researchers. ​​The awardees receive an additional award of € 1000 on top of their Research and Training Grant. These joint fellowships will receive appropriate publicity through both organizations.

Could you tell us about your research?
Persistent bacterial infections represent one of the most serious challenges of human health worldwide. My research is focused on understanding the dynamics of host-pathogen interactions in relation to chronic airway infections. For this, it is highly important to develop methods that closely resemble the in vivo conditions occurring in infected patients. During the past years, our research group has successfully develop a human airway model in which primary epithelial cells and cell lines are grown at the air-liquid interface (namely ALI cultures). My colleagues and I use this model to study the early stages of bacterial colonisation using different pathogens that are frequently found within the patients airways. At the moment I am working on the transcriptomic profiling of Pseudomonas aeruginosa and human tissue upon co-culture. For this, I have established dual-species transcriptomic sequencing at the cell-mixture level (bulk RNA-seq) and together with collaborators at Caltech Institute, I am working on further develop the ALI cultures for studies of single-cell gene expression using sequential fluorescence in situ hybridization (seqFISH). I hope this project will help us to unravel the dynamics of tissue complexity during airway infections and how microbial populations impact cellular composition and functionality."
How did you celebrate winning the FEMS-ESCMID Award?
It was a huge surprise to receive the award. I am currently in the US conducting the research internship at Caltech, so to be honest, I celebrated with more hours in the lab! It is indeed a challenging project, so this really boosted my confidence and energy to continue giving my best efforts. It also meant a lot for my scientific career, I am truly honored."
What is your favourite microbe and why?
I have worked with Pseudomonas aeruginosa for more than 10 years. The ability of this pathogen to adapt to different niches and change its genetic repertoire to cope with different antibiotics, microbes and/or immune system is really fascinating for me."
Have you been in contact with FEMS before? And how was that experience?
I was granted with my first Research and Travel grant back in 2019 while carrying out my PhD in Argentina. Unfortunately, due to the Covid pandemic, I was not able to conduct the research fellowship planned to be held in Denmark. Nevertheless, I have to admit the application process was easy smooth, and FEMS administration was always there to help if needed."
Could you tell us about the microbiology society you a member of?
I am member of the Danish Microbiology Society (DMS). During my PhD I had the pleasure to be part of one of their conferences, where I presented my studies in a Poster session. And last year I was invited to give a Seminar to talk about my Postdoctoral research in their rounds of  Tuesday meetings. It was really nice to be able to share my work, and get input from many great minds that are part of this society."
What is your favourite quote?
"Put your heart, mind, and soul into even your smallest acts. This is the secret of success." – Swami Sivananda