We are pleased to announce the publication of the latest Thematic Issue of papers from Pathogens and Disease on Galleria mellonella. Featuring an Editorial, 5 Mini Reviews and 8 Research Articles.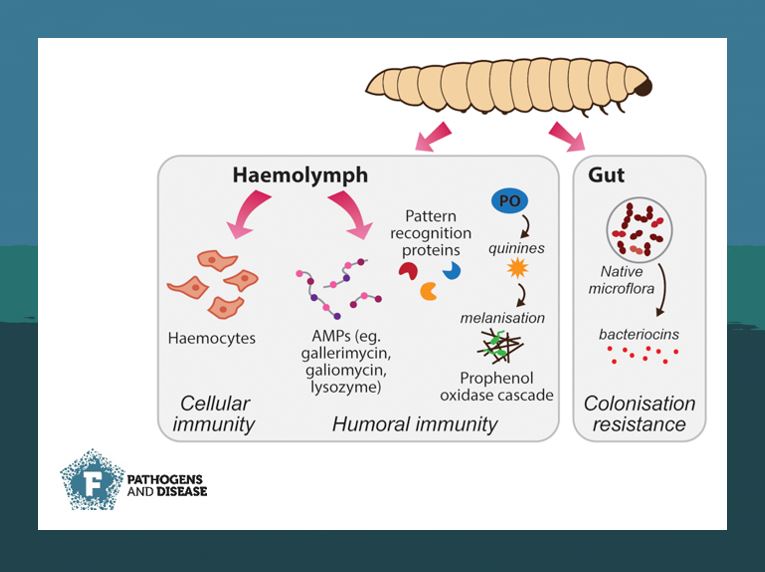 Explore a new Thematic Issue on the greater wax moth, Galleria mellonella.  This issue includes reviews and research on insect immune systems and the use of Galleria mellonella as a model organism for assessing the virulence of bacterial pathogens and the effectiveness of antimicrobial agents.
–
We use income from the FEMS Journals to fund grants, awards, and projects, and to support our knowledge sharing events and initiatives. Consider publishing your research with our journals to help the global microbiology community.