Dr Emel Mataracı-Kara, Winner of the FEMS-ESCMID Award
17-03-21 Eleni Koursari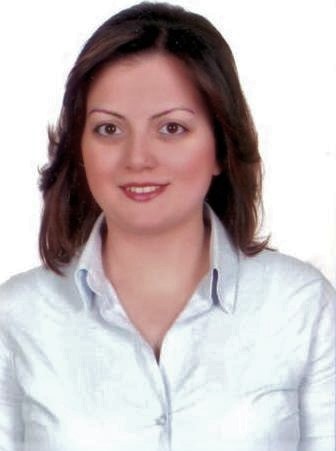 Dr Emel Mataracı-Kara (Istanbul University, Istanbul, Turkey) has been awarded the 2021 FEMS-ESCMID Award for her project ​'Antimicrobial tolerance of Burkholderia cenocepacia biofilms'​. Dr Emel is invited to present her research at ECCMID 2021.​
The FEMS-ESCMID Award is a joint initiative with the European Society of Clinical Microbiology and Infectious Diseases (ESCMID) to foster and recognize outstanding microbiology research carried out by early-career European researchers. ​​The awardees receive an additional award of € 1000 on top of their Research and Training Grant. These joint fellowships will receive appropriate publicity through both organizations.

Could you tell us about your research?
Burkholderia cenocepacia, a member of the Burkholderia cepacia complex (Bcc), is an opportunistic pathogen that causes life-threatening infections in immune compromised individuals and in patients with cystic fibrosis. Biofilm formation is a virulence trait of Bcc strains, and has been associated with the persistence of the infection and an increased tolerance to antibiotics compared with planktonic cells. When bacteria grow in the biofilm mode they attain the highest levels of multiple resistances to our present assortment of antibiotics, and display an almost unlimited capacity to evade the immune system of the infected host. Knowledge about the molecular mechanisms that are involved in antimicrobial tolerance of B. cenocepacia biofilms is limited, but highly needed for the development of drugs and treatment scenarios that can eradicate infections caused by these organisms.
B. cenocepacia can produce several biofilm matrix components, including the exopolysaccharides Bep, cellulose, cepacian and poly-b-1,6-N-acetylglucosamine. In the present study, we will investigate the role of these exopolysaccharides in antibiotic tolerance of B. cenocepacia biofilms and aggregates. The findings of our study will show that either a new pathway for antimicrobial tolerance of B. cenocepacia biofilms or not. Also, our findings will be present significant implications for future studies which will be aimed that new treatment options and new drug development research."
How did you celebrate winning the FEMS-ESCMID Award?
It is impossible for me to describe my happiness with the notification that I have been honored with such a valuable award. Unfortunately, due to the pandemic conditions, I have not been able to organize a celebration yet. However, I think that being honored with this award will give me a positive momentum in my academic life."
What is your favorite microbe and why?
To be honest, I had never thought of such a thing. However, if I have to answer, I can say Pseudomonas aeruginosa. When I started my studies in the field of microbiology, my first coworker, was Pseudomonas aeruginosa."
Have you been in contact with FEMS before? And how was that experience?
Unfortunately, I have not had such an opportunity until now. However, I think we made a pleasant start. However, I am aware of the possibilities FEMS offers especially to young researchers and its wide range of contributions to the field of microbiology."
Could you tell us about the microbiology society you a member of?
Turkish Microbiology Society (TMS) is one of the oldest societies in the Republic of Turkey. TMS is a large society including physicians, veterinarians, biologists as well as pharmacists, MSc and PhD students. I participate the meetings were organized in different cities of Turkey to present the results of my research and also keep myself informed about the recent microbiology studies. Also, being a member of the TMS made contribution to apply for the FEMS Research and Training grant."
What is your favorite quote?
"Science is the only true guide in life"- Mustafa Kemal Atatürk, the founder of modern the Republic of Turkey."
–
Our awards recognize that scientific excellence can be found across our diverse community and at all stages of a scientific career. See the range of FEMS and FEMS Journal awards here