Meet Invited Speaker Dr Marija Ljesevic
29-10-20 Carianne Buurmeijer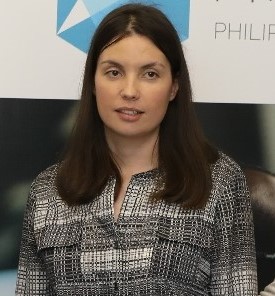 We are pleased to introduce Dr Marija Ljesevic, Institute of chemistry, Technology and Metallurgy, University of Belgrade Department of Chemistry, FEMS Grants alumnus and one of the speakers at the FEMS Online Conference on Microbiology 2020
Session 8: FEMS session & short presentations by grantees, 31 October 16.30 – 17.50
Presentation: Bacterial degradation of monocyclic aromatic compounds in kraft lignin
Could you introduce us to your research field?
Environmental pollution is one of the biggest global problems and finding ways to solve this has become imperative. In bioremediation living organisms or their parts are used to specifically degrade harmful organic contaminants and change mobility of inorganic pollutants. Bioremediation is inspired by the natural processes and biogeochemical cycles and tries to utilize microorganisms in the best possible way to increase the quality of the polluted soil and to enable growth of other soil inhabitants and thus increase the biodiversity.
Could you describe your professional journey until you arrived at this research field?
I've come to realize the potential of microorganisms to solve numerous environmental problems during my undergraduate studies so I applied for a thesis in the field of microbial degradation of petroleum compounds. During my masters and PhD studies this research was further expanded to include additional pollutants such as pesticides and agricultural waste and their ecotoxicological impact. Nowadays, in addition to the investigation of microbial biodegradation of various environmental pollutants, my research interest increasingly include the use of metabolomics analysis as a tool in understanding the microbial process which could be crucial for solving some of the environmental challenges.
For many scientists, this will be their first Online / Virtual conference, what do you think are the pros and cons of this format compared to in-life conferences?
Online conferences have a huge advantage compared to the in-life conferences due to the absence of travel and accommodation costs, which is sometimes an insurmountable obstacle with in-life conferences for young researchers, especially when they are organized on other continents. However, the charms of traveling to other cities and countries, personal acquaintances and interaction with other researchers are something that cannot be transferred to the virtual world.